Hello everyone! Aliah again with a new piece of writing!
"Mama! What's going on?" I shrieked.
"Shhhh." She whispered. "They've found us."
"Who's found us?" I asked.
"I will explain later," she said. "But for now, just keep this safe." She pressed a
blue pen into my little hand. "Stay here." She started to get up.
"Mama wait!" I cried. "Where are you going?"
"No where," she said. "Just stay here. I'll be right back."
But I never saw her again.
Well, that was it. Any suggestions to improve are welcome. :)
As I promised before, here is some more info about Mini Monday. :)
Mini Monday:
I know last time I did a weekly/day theme (whatever you call it) I didn't really
stick to it. But this time you can expect a post on a Monday that has something
to do with mini dolls every 1-2 weeks.
Mini Monday is basically a mini doll blog expect it will only be posted about on 1
specific day. (If that makes sense.)
It will include crafts, photo-stories, photo-shoots, anything as long as it has
something to do with mini dolls.
You can expect a fun mini doll photo-story coming up
this Monday. :)
Remember, once I reach 30 followers I will have a giveaway!
Make sure to follow and share my blog!
In a while!!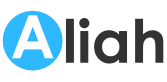 A pretty picture to brighten up the post. :)