I have been wanting to take a trip to
Barnes and Noble
for quite
a while because I had some leftover money on giftcards from my birthday. About a week ago I finally got the opportunity and I decided to a book haul post for you guys. I've never done a book haul post thing before (or any kind of haul post) so.... yeah. Here's what I got. :)
The first book I got was Emma, by Jane Austen. I've watched both of the movies and I know I'm a bit to young to read it right now, but it's always good to have classic books right?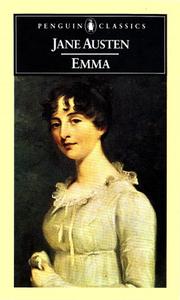 Beautiful, clever, rich - and single - Emma Woodhouse is perfectly content with her life and sees no need for either love or marriage. Nothing, however, delights her more than interfering in the romantic lives of others. But when she ignores the warnings of her good friend Mr Knightley and attempts to arrange a suitable match for her protegee Harriet Smith, her carefully laid plans soon unravel and have consequences that she never expected.
The next book I have is Sense and Sensibility, also by Jane Austen. I bought it for the same reasons.
Marianne Dashwood wears her heart on her sleeve, and when she falls in love with the dashing but unsuitable John Willoughby she ignores her sister Elinor's warning that her impulsive behaviour leaves her open to gossip and innuendo. Meanwhile Elinor, always sensitive to social convention, is struggling to conceal her own romantic
disappointment, even from those closest to her. Through their parallel experience of love—and its threatened loss—the sisters learn that sense must mix with sensibility if they are to find personal happiness in a society where status and money govern the rules of love.
I also got Gathering Blue by Lois Lowery. It's the 2nd book in The Giver quartet. I have already read The Giver (and I own it too) so I thought that it would be nice to read the second book since The Giver was so good.
Left orphaned and physically flawed, young Kira faces a frightening, uncertain future. Blessed with an almost magical talent that keeps her alive, she struggles with ever broadening responsibilities in her quest for truth, discovering things that will change her life forever.
I have already read Murder On The Orient Express several times, but since I love it so much I thought it would be great to have close at hand for whenever I wanted to read it.
A snowdrift stops the Orient Express in its tracks. The luxurious train is full at this time of the year, but by the morning, is is one passenger fewer. An American lies dead in his compartment, stabbed a dozen times, his door locked from the inside. Hercule Poirot must identify the murderer - in case he or she strikes again.
The last book I got is The Red Pyramid. I am currently reading it and it has kept me interested so far.
Since their mother's death, Carter and Sadie have become near strangers. While Sadie has lived with her grandparents in London, her brother has traveled the world with their father, the brilliant Egyptologist, Dr. Julius Kane.
One night, Dr. Kane brings the siblings together for a "research experiment" at the British Museum, where he hopes to set things right for his family. Instead, he unleashes the Egyptian god Set, who banishes him to oblivion and forces the children to flee for their lives.
Soon, Sadie and Carter discover that the gods of Egypt are waking, and the worst of them--Set has his sights on the Kanes. To stop him, the siblings embark on a dangerous journey across the globe -- a quest that brings them ever closer to the truth about their family, and their links to a secret order that has existed since the time of the pharaohs.
I hope you guys enjoyed this post and and will check out these books if you haven't read them yet. :)