Hello everyone! As you probably saw from the title, I got a new doll!!!!!!!
My fantastic aunt came to visit, and she bought me a new doll as a present!!
But before I announce the new doll, I wanted to have you guys guess who she is!
I will give you 3 clues, 2 which are true, and 1 who is not. The person who guesses who she is (or guesses the closest) wins a small surprise from me! :)
Clue 1: She is NOT a MAG doll.
Clue 2: Her last name starts with an A
This little contest ends February 23rd
at midnight Eastern time.
I will most likely announce the winner on the 24th.
I can only ship to the U.S. and Canada.
That's it for now!!
In a while!!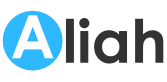 P.S. Do you like my new signature?