Hello fellow doll lovers! Let's take a look at what the girls were doing for Saint Patrick's Day!
Summer was hanging up a poster...
Josefina was putting on her Saint Patrick's Day hair clip...
Shola was getting ready to go to the library...
Isabelle was buried in a book....
and June was looking for someone who wasn't wearing green.
Just then Saige appeared.
Saige: "Hiya girls! I'm starved! What's for breakfast?"
All eyes turned to Saige.
Isabelle even looked up from her book.
Saige: "Wait a second.... why are you all wearing green? It can't be.....
June: "Saint Patrick's Day!! Your not wearing green!!"
Saige: "OH NO!!! Please don't pinch me!!! I forgot it was Saint Patrick's Day!!!!
Everyone else: "Get her!!!"
I hope you enjoyed! Stick around for another fun photo story, spring hairstyles, and a craft!
In a while!!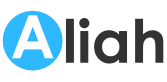 P