Hello Monday readers! I'm back with another Mini Monday! Sorry I skipped last week,
I was kind of busy. :(Well anyways today I'm going to be teaching
you how to make a loft bed for your mini doll!
Let's get started!
You will need:
Cardboard
Hot glue gun
Woodsies
A ruler
Paint color of your choice
Paintbrush
A container to put the paint in
Scissors
A pencil (not shown)
I started out by measuring Marie-Grace and deciding
how big the bed was going to be.
I decided to make my bed 8 1/2 inches by 4 inches.
Cut it out.
See how nicely it fits?
I did take pictures of the next few steps, but they were mysteriously deleted.
Using the woodsies and the hot glue gun I made a bed frame. I used the scissors to
cut the woodsies to size, then I painted it.
It turned out pretty good.
I hope that in these pictures you will be able to see what I did.
It was fairly easy, just took some time.
I also left a 1 1/2 inch space on one side for the ladder.
Marie Grace really likes her half completed bed, even though it is slightly hard.
That was it. I am sorry I could not give you more
detailed directions. Next Monday, I will show you how to make the rest of the loft bed.
If you are wondering how the rest will look, I'm basing it off
Mckenna's loft bed.
Thank you so much for reading! Make sure to follow!
In a while!!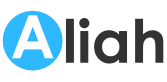 P.S. I will be having a giveaway soon!