Hello fantastic readers! Yesterday I had the spectacular opportunity to go to a park.
Where I live, there aren't to many parks and especially ones with surprises. :)
There was this amazing lake!
Even though it was a rather chilly day we still took a wonderful little stroll around the place.
Isn't it pretty?
I will be sure to bring my dolls here for a photo shoot.
In a while!!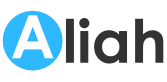 P.S. Yes, today I was in a rather bouncy mood so that is why
I used a lot of adjectives. ;)